Sharon M. Browning, principal of Sharon Browning & Associates, Los Angeles, has specialized in issues management and consensus planning for over twenty years.
Sharon and her associates offer a broad range of services that encompass:
Organizational development
Strategic planning
Change management
Issue resolution, including public-private sector negotiations
Planning and facilitating productive meetings including major public meetings
Executive leadership coaching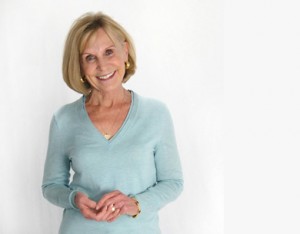 An experienced professional with one of the most successful performance records in Southern California, Sharon has served a wide array of major firms, governmental agencies and organizations. Clients have included the Los Angeles County Museum of Art, Museum of Contemporary Art, J. Paul Getty Museum, Los Angeles Music Center, The Irvine Company, University of California at Irvine, California Building Industry Association, California League of Cities, Orange County Local Agency Formation Commission, Environmental Management Agency of Orange County, Loyola Marymount University, St. Vincent Medical Center, Los Angeles Community Redevelopment Agency, Southern California Edison, Union Rescue Mission, Pershing Square Management Association, Walt Disney Concert Hall, Walt Disney Imagineering as well as numerous Los Angeles and Orange County Supervisors and City Council members.
Sharon holds an undergraduate degree in Sociology and a masters' degree from UCLA where she specialized in group work at the School of Social Welfare and Public Policy. While practicing social work she was a licensed clinical social worker and accredited by the Academy of Social Work. During her tenure as Assistant Director of Training and Programs for the CORO Foundation she developed a unique approach to researching and bringing frequently disparate constituencies together (including the public and private sectors) to achieve "win/win," interest-based agreements that have proven to successfully endure. As an experienced practitioner she offers extensive, practical experience in strategic planning, organizational development, leadership advancement, meeting facilitation and working directly with a variety of constituencies including those relating to organizational change, internal corporate management, staff alignment, governing agencies and community groups.
In addition to incorporating leadership support in her consulting approaches, Sharon Browning serves as an executive coach for individual clients and serves as an executive coach for the James Irvine Leadership Advancement Grant. In this capacity, she works with clients to help them identify leadership growth and organizational development goals as well as strategies for achieving both sets of goals.
This experience serves as the basis for her consulting firm which serves clients throughout Southern California.